Having delivered actuarial transformation projects since its inception, MBE has long recognised that there are many pitfalls that hamper their success, and which have contributed to the insurance industry's scepticism of these programmes.
The most obvious of these pitfalls is teams and functions operating in siloes, which is why we always encourage insurers to adopt an integrated approach, blending actuarial, process and IT expertise. And despite the industry's aversion to transformation, a holistic approach to strategic thinking is going to become essential if organisations wish to remain relevant and achieve excellence in the face of countless disruptors which are rendering the traditional way of doing things obsolete.
An essential starting point in any transformation or improvement project is understanding the current state, so that it may be measured and analysed, and inform the required improvements.
Benchmarking Performance
In late 2021, MBE set out to assess the performance of insurers in South Africa, the UK and Europe to create an objective benchmark of actuarial excellence that enables insurers to measure their effectiveness against their peers and identify areas for improvement. This benchmarking exercise used MBE's Actuarial Performance Management (APM™) Assessment, a comprehensive survey that was completed by employees within the actuarial function of insurers.
The assessment measures performance based on the six key enablers of the Framework. Based on the assessment responses from 200 team members in 20 insurers and in-depth interviews with senior representatives from all participating companies, we were able to provide participating insurers with a comprehensive diagnostic of their actuarial performance across six strategic enablers and identify key themes which we believe are representative of the industry as a whole.
Key Takeaways
People, Roles and Responsibilities is the enabler in which most respondents believe their company performs well. With a score of 6.5 out of 10, People, Rolesand Responsibilities scored the highestoverall across the sample. What is missingthough is a structured and systematicapproach to training to accelerate thedevelopment of strategic capabilities.
Processes and Methods is the area in which respondents expressed the least confidence in their performance. Processes and Methods scored the lowestwith an average of 3.2 out of 10. Subsequentconversations revealed that most oftenprocesses do not inform system designs,but are rather an afterthought, and are onlyconsidered when new system developments are implemented.
Perceptions of Performance Management differed widely. The scores for Performance Management have the widest spread, ranging from 1.3 to 8.8 out of 10. From the survey it was conclusive that the management of operational performance is hugely overlooked by actuarial leaders. Companies taking a very narrow view (focusing on performance management of individual team members) tend to score higher compared to companies who considered the performance management of all actuarial processes.
Actionable Learnings
The insights from the assessment rendered several clear, actionable learnings, including:
Any actuarial performance strategy needsto be accompanied by a clear roadmap.
Individuals' KPIs should be aligned withthe strategic objectives of the company ordepartment.
Processes, systems and models shouldbe baselined, and any improvementsobjectively measured to ensure effectivemanagement.
---
Expertise in process improvement and IT – skills that do not traditionally form part of normal actuarial training – will be essential in developing and executing a successful actuarial performance strategy. MBE has successfully delivered actuarial transformation projects to varied clients over several years and would welcome the opportunity to discuss this challenge with you.

Contact us to find out how we can help you transform your organisation's actuarial performance.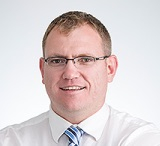 Latest posts by Andries Beukes
(see all)