Background
A large UK insurance company required support in developing a strategy that would improve its actuarial performance by releasing capacity, reducing costs, and streamlining processes.
The leadership team had identified that there was a need to make improvements to certain areas of their actuarial operations including data, processes and systems but were unclear as to where to start, and where to focus their attention.
In addition, the leadership team required a partner who understood both the insurance sector and the actuarial function at a granular level and was able to take a holistic view of their operations.
Challenge
The client needed to continue to deliver business as usual and meet their ever-demanding reporting and valuation cycles. This left the leadership team with little time to focus on devising a strategy to drive change.
Faced with the broad remit to improve actuarial performance the client's actuarial leadership team were unclear as to what was involved to achieve this including what their goals were, how to identify the issues and what areas to focus on first.
Approach
Using our blended approach of actuarial, systems and process expertise we have developed the Actuarial Performance Management (APM™) Framework. The APM is a structured approach that helps insurers improve their actuarial performance across six enablers: People Roles & Responsibilities, Performance Management, Data Architecture, Actuarial Applications, Data Lifecycle and Processes & Methods.
From the APM Framework, we designed the APM Assessment. The Assessment enables us to undertake a complete analysis of the performance of insurers' actuarial operations in an efficient, structured and measurable way.
Phase One
Our Actuarial Performance Management (APM™) Assessment was completed by everyone within the client's actuarial department. The participants were asked to assess their organisation against different success factors that we have identified, to produce an overall score for each of the six APM enablers.
Phase Two
We analysed the results to provide a comprehensive diagnostic of the client's current actuarial performance across the six APM enablers.
Using our analysis, we gained insights at a granular level as to which enablers (and the related success factors) were having a positive or negative impact on our client's actuarial performance.
By examining each enabler and the individual results for the success factors, we identified the areas that required attention and with improvement would deliver the greatest impact on actuarial performance. In conjunction with our client's needs and ambitions we recommended their initial focus should be on processes and methods and data architecture.
Using the quantitative and qualitative outcomes of the assessment we developed a road map for the client that gave them a clear route with quantifiable objectives and strategies on how to improve actuarial performance in the short, medium, and long term.
The team at MBE Consulting, by using the APM Assessment, were able to cut through the complexities that were hampering our thinking and provided us with a straightforward path to making achievable, productive changes to our actuarial performance.

Head of Product & Pricing
Next steps
With a three year strategic roadmap for delivering improvements to the client's actuarial performance in place, we have been asked to support with the next phase – the design and implementation of a performance improvement programme across their two most underperforming areas of processes and methods and data architecture.
Learn more about how our Actuarial Performance Management Framework could help transform your strategy. Contact us for your complimentary APM assessment.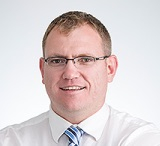 Latest posts by Andries Beukes
(see all)